When a 21 year old Cornelia James left Paris for London at the start of the Second World War she had with her a suitcase full of coloured leather hide and the knowledge she had gained whilst studying fashion at the Vienna Academy of Fine Arts. Within 6 years Cornelia had set up her own glove making brand creating high quality gloves for women. By 1979 the brand had been awarded a Royal Warrant as glove manufacturer 'by appointment to Her Majesty the Queen', which it holds to this day.

Cornelia James sadly passed away in 1999 and the reins were passed onto her daughter, Genevieve James, who has built on the heritage and traditions of this master glove maker and luxury British brand.


Leather, Suede, Cashmere & Merino Wool
The finest materials are the starting point to the luxurious gloves and pashminas made by Cornelia James. With a range of chic, stylish collections in leather, suede, cashmere and merino wool you will find luxury, designer gloves for any occasion and for any mood. From highly indulgent suede gloves in glorious autumnal colours to warming, cashmere gloves combed from the underfleece of goats that graze on the Tibetan plateau. Luxurious materials to create the most beautiful,
designer ladies gloves
that would make the perfect, luxurious gift to a friend, a loved one or indeed to yourself!
ELOISE | CASHMERE LINED SUEDE GLOVE
Eloise is the glove that proves that being warm, practical and snuggly is anything but boring. A four inch cuff to keep out the winter, three 'points' on the back of the hand for style and pure cashmere lining makes this suede glove the cool weather glove for closet sybarites. Indulge.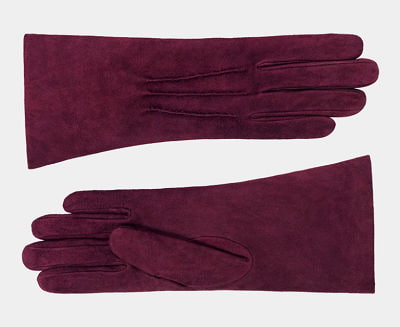 The Cornelia James Promise
Cornelia James gloves
are of the highest quality, built with the meticulous attention to detail needed to achieve their high standards. When you purchase a Cornelia James pair of gloves you are buying something that's not only beautiful, fashionable and highly practical but you are also buying a product that's built to last. Cornelia James akin this to buying a Land Rover mark one, the legendary cockpit green British cars that were built to serve and to last. They would not last forever of course, but they were built to last and to be used as are the gloves from Cornelia James. And if things should go wrong, this luxury British designer is approachable, doing all they can to fix any problems and save the day!
Luxury British made products from heritage brands that we believe we should all be proud of and fully support!
SHOP CORNELIA JAMES
This blog post was written by Harry | Lover of dogs, hogs and togs